Proposed Challenges
24 Hour Gaming Challenge 27-03-2021 > 28-03-2021
Join Peter and Ryan on their stream of their 24 hour Destiny 2 gaming challenge.
Stream will commence at 10am on Saturday 27th March 2021 and finish at 11am 28th March 2021 (Due to BST change)
Follow the stream on https://twitch.tv/nsrrulez
Country Walking's 1000 mile challenge
A personal pledge to walk a 1000 additional miles over and above your normal daily walking.
Members participating:
Mike Hall
Peter Hall
Jasmine Hall
Ben Hall
Jake Cole
Lockdown Challenge - 2,000 Miles...COMPLETE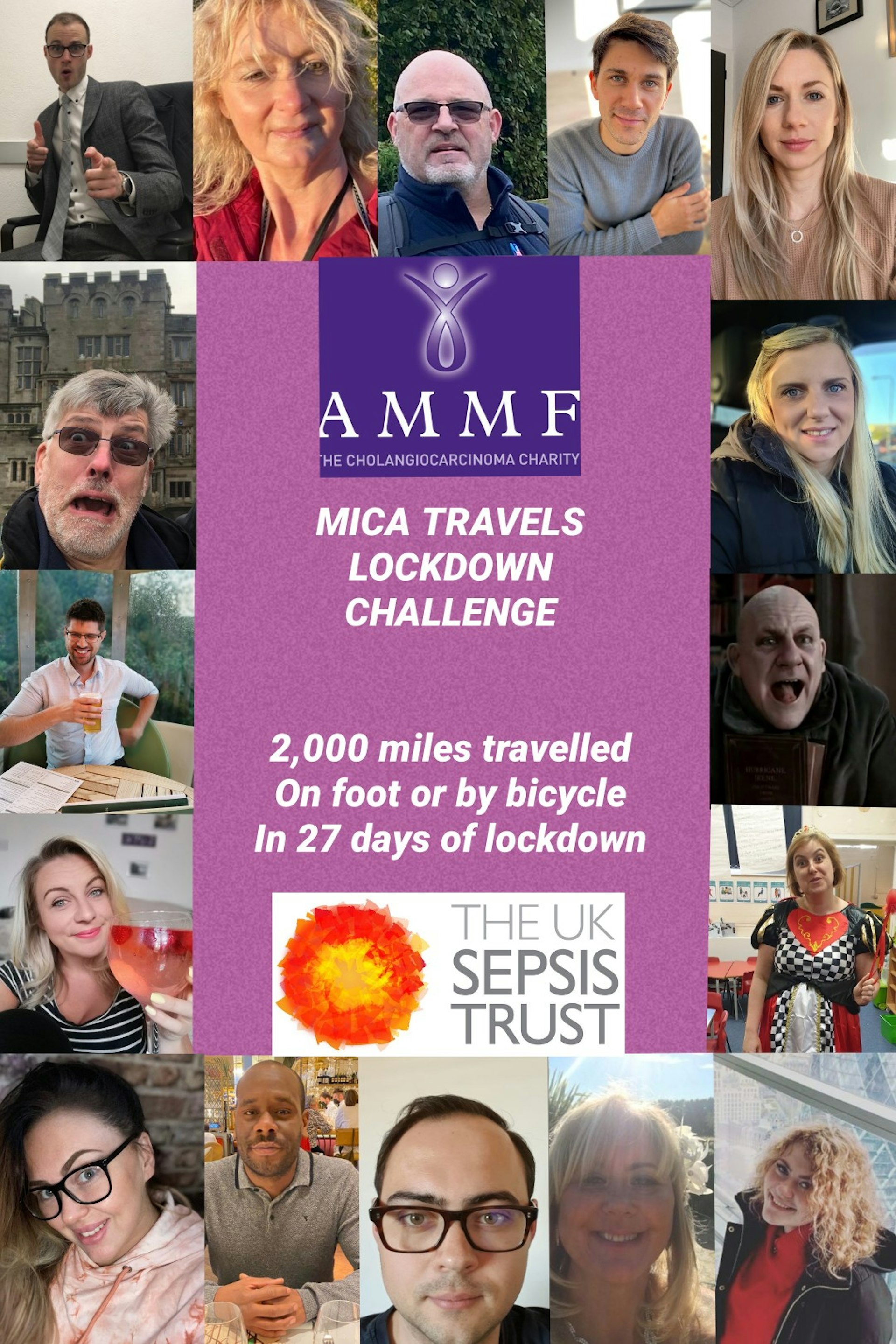 With lockdown starting we have decided to conduct a lockdown challenge.
The people in the graphic above have taken up the challenge to cumulatively, walk or cycle 2,000 miles in the 27 day lockdown period in the UK (5th November until the 2nd December)
This will be a tough challenge as we are a mixed group of people some with desk jobs and others with very active lifestyles.
Please follow our progress in our blog and donate using the link on the home page!
The Coast to Coast walk
This is a route from Robin hood's bay on the Yorkshire coast of the North sea through 3 National parks, the North Yorkshire Moors, the Yorkshire Dales and the Lake District to St Bees on the Cumbrian coast on the Irish sea totalling 192 miles. The walk will average 14.5 miles a day across barren and wild landscape and take between 12 and 15 days depending on fitness and weather. We shall have support teams providing transfers to and from start and end points and overnight stays. Depending on work commitments, we may need to split the trip up into sections, but it will all be completed from end to end.
The Horseheath to Cambridge Roman Road
Completed - See blog post under "Walking Stories"
This a relatively short walk of around 20 miles following an ancient Roman Road from Horseheath to Cambridge taking in several points of interest at least two pubs! the infamous Gog and Magog hills and Wandlebury ring.
The Lakeland Fells – The Wainwrights
This requires the ascent and decent of all 214 Lakeland fells via 36 routes. Each route will between 5 and 16 miles of exposed terrain walking and climbing between 1650 and 5700 feet. In total we would have walked nearly 500 miles and climbed some 127,000 feet, driven countless miles and spent many nights away from home. No small undertaking, but given time, good health and team spirit we will conquer them all, eventually!
The lakes of the lake district – low level short walks for poor weather
Derwent Water: a 10 mile scenic walk around the water.
Buttermere: a 4 mile circular walk.
Rydal water and Grasmere: a 6 mile circular walk
Ullswater: a 20 mile walk following the Ullswater Way.
Windemere: a 45 mile walk following the Windemere Way
Bassenthwaite: a 15 mile circular walk
Coniston Water: a 16 mile circular walk
Haweswater: a 10 mile circular walk
Thirlmere: a 10 mile circular walk
Ennerdale Water: a 6.5 mile circular walk
Wastwater: a 8 mile circular walk
Crummock Water: a 8.5 mile circular walk
Esthwaite Water: a 6mile circular walk
Loweswater: a 3.5 mile circular walk
Elterwater: a 4.8 mile circular walk
The Peak district
There are a number of peaks like Kinder Scout (2086 feet), Mam Tor (1676 feet), Win Hill (1519 feet), Thorpe Cloud (942 feet) and a low level walk around the Derwent valley Dams, approximately 10 miles, the famous reservoirs that the Dam Busters trained on.
Stanage Edge walk, a 10 mile walk along the rocky escarpment with superb views of the Derwent & Hope Valleys, Mam Tor and Kinder Scout.
The Roaches are a stunning gritstone ridge rising up from moorland to its highest point the ridge of 1,657 feet and provides spectacular views over the surrounding area and beyond, weather permitting!