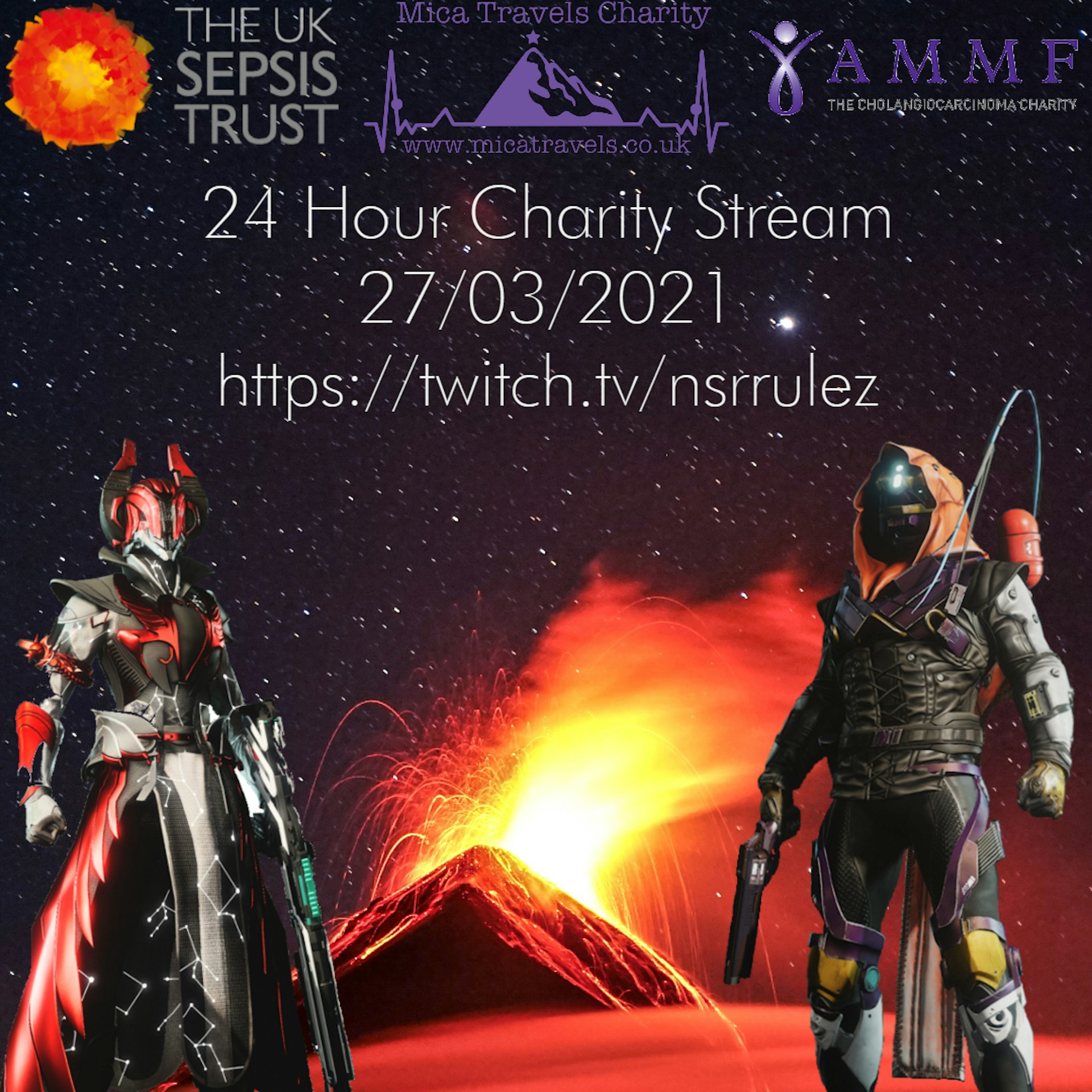 This Saturday (27th March 2021) my friend Ryan and I will be doing our 24 hour gaming challenge!
We are starting at 10:00 and ploughing through to 11:00 on Sunday (we forgot that the clocks go forward so we need to add in the extra hour!)

You can follow our challenge on my Twitch channel https://twitch.tv/nsrrulez
If you have an account please follow the channel and say hi in the stream chat.
I am planning on answering any questions people may have about the charities, the conditions or my reasons for doing the challenge or my reasons for creating MICA Travels with the family.
We will be running to a schedule so if you are interested (or even if you know about Destiny 2) then please see below:
10:00: Deep Stone Crypt Raid
11:30: Battlegrounds
12:30: Deep Stone Crypt Raid
14:00: Garden Of Salvation Raid
15:30: Battlegrounds
16:30: Deep Stone Crypt Raid
18:00: To be decided by a Spin Wheel
19:00: Deep Stone Crypt Raid
20:30: To be decided by a Spin Wheel
21:30: Deep Stone Crypt Raid
23:00: Trials of Osiris
00:30: until 11:00 will all be decided by the spin wheel*
Donations can be made to do the following:
You can donate for us to help you out with something in game
For a raid carry or first time clear with a LFG with experience at DSC
To decide on what weapons we have to use during a certain game mode
To decide what game mode we play on any of the sections above with spin wheel slots
To decide what sub-classes we must run
To show some support without tormenting us in the likes of trials or iron banner by picking bows as our weapons
This will be a mentally taxing day and any help you can give by donating to https://uk.virginmoneygiving.com/MICATravels will be so appreciated!
If you donate please just pop a note in the comments box saying Gaming challenge so I can get a total raised from this event!
Hope to see some of you say hello in the chat!
As they say in Destiny
Eyes up Guardian!
Pete
More Posts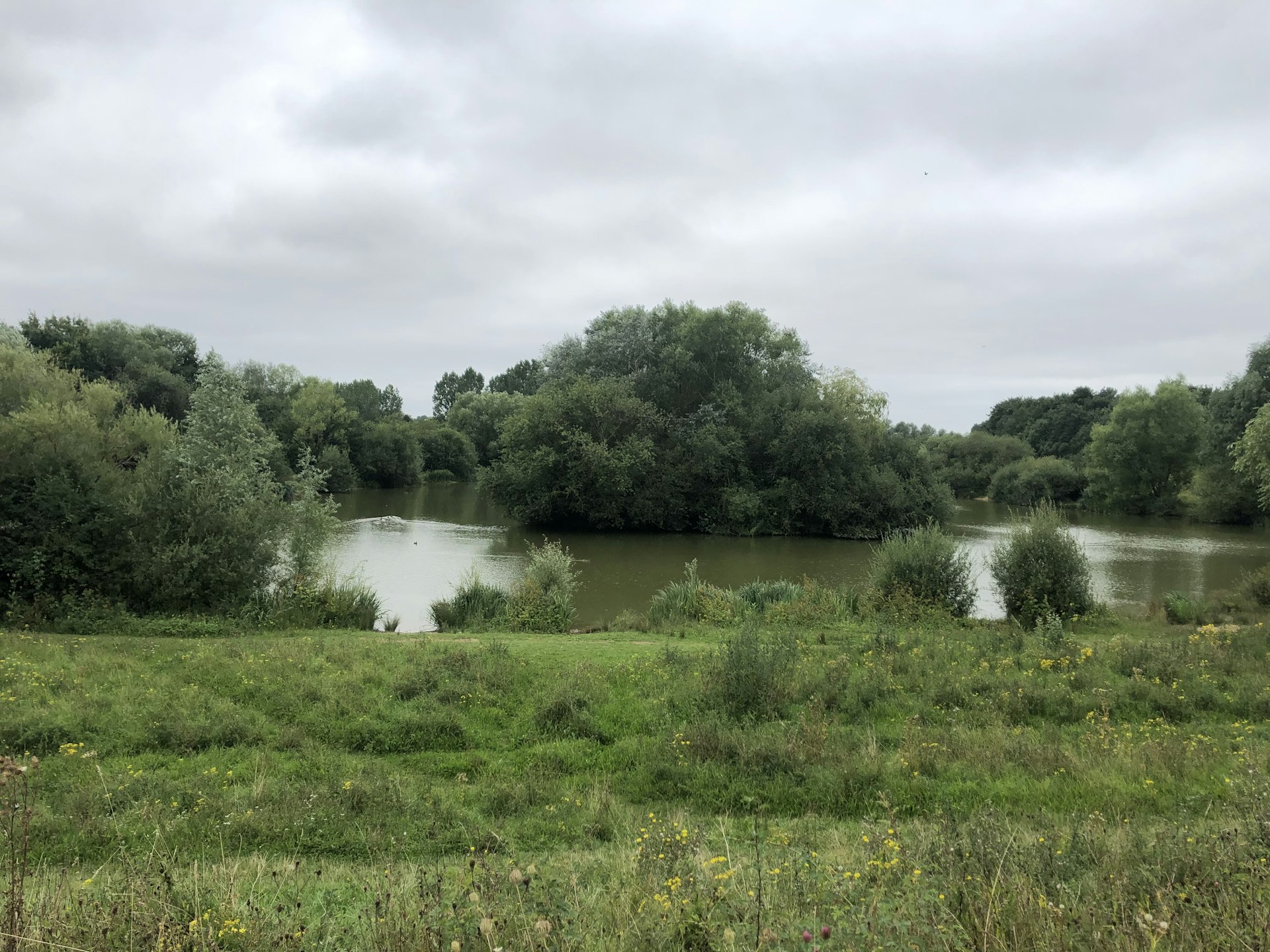 Well fellow wanderers, here we go again! But be warned, I have been having a bad time, but despite that, walking is helping, so just bear with me, we all make journeys, some in the mind, some by foot but they all take us to a better place, a better state of mind, a better peace, so just keep me company virtually and walk a while with me.
I'll take you back to Bank holiday Monday if I may.  I sus...
Read full post
Not so much a walk but an observation.
A little after 7.30am and my radio softly wakens me into another Sunday morning. Sunday's used to be enjoyable, the usual nudging and silent protesting from each other until one of us gave in and went to make the tea, to return and slurp whilst listening to Love songs on Radio 2. We snuggle into each other and let our minds reminisce on our love songs, whic...
Read full post