Thursday Dec 3, 2020
Can you find our stones!
Posted in News by Peter Hall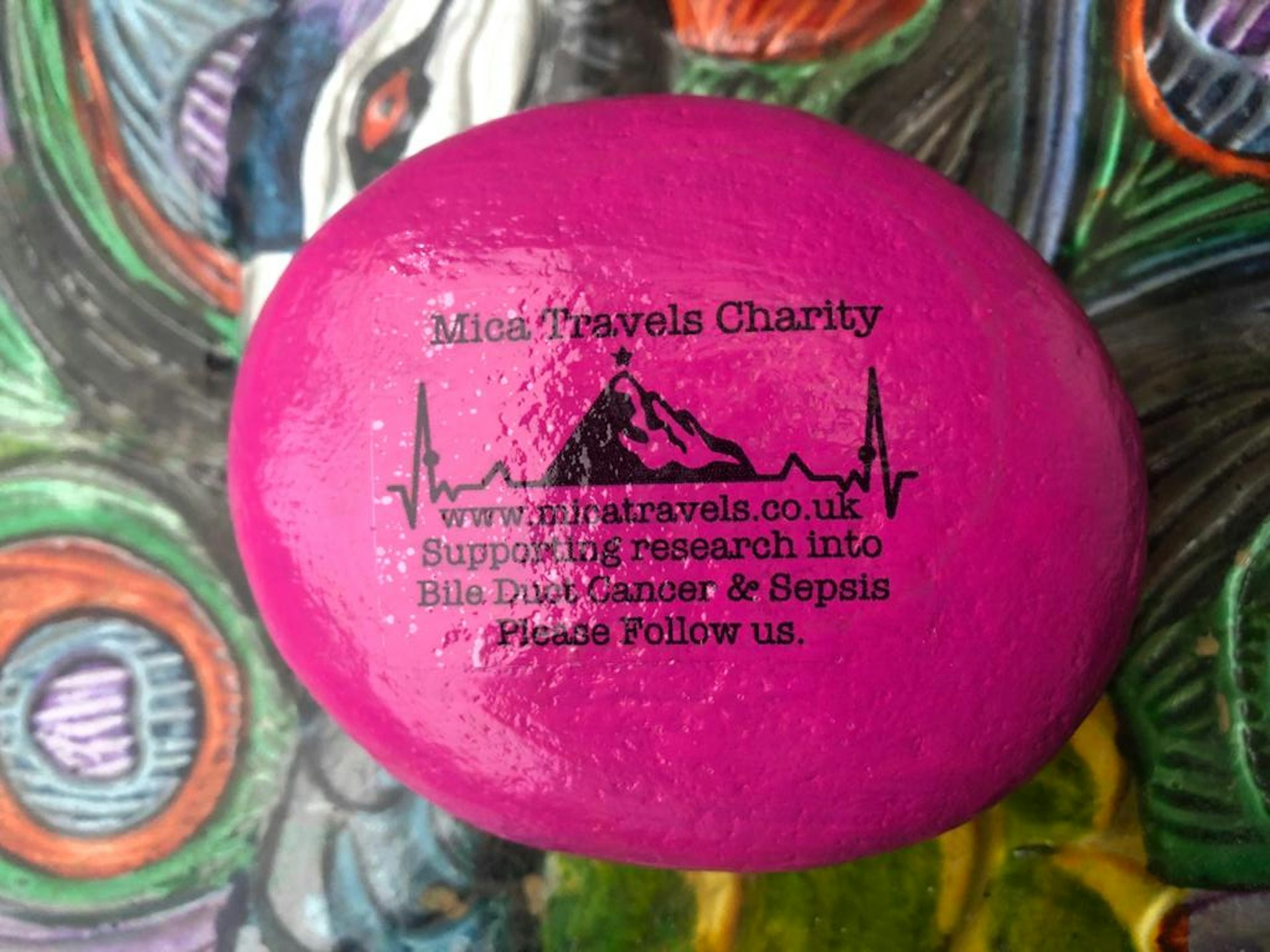 So we have been busy here at MICA Travels HQ.
We will soon be starting our fell walking challenge, some of you may know that it is a long standing tradition that when you reach the peak of the fells you place a stone on the cairns.
Well we wont be any different, we will be placing the stones in the image around the fells.
On the back is a QR code which brings you to this post in fact!
If you've found it this way welcome to our site!
What we would like you to do
Take a photo with the stone, showing the scenery

Head over to social media and tag us in the photo, let us know where and when you found it!

Our social tags are:

Instagram: @micatravelscharity

Facebook: @MICATravelsFB

Twitter: @MicaTravels
We will put these onto our stories as and when you find them!
Together this way we can share the MICA Travels mission to help raise awareness of Bile Duct Cancer (Cholangiocarcinoma) and Sepsis, hopefully we will get some donations along the way too!
Hope to see your pictures soon!
All the best
Pete
MICA Travels
More Posts
Just a heads up, this is a expedition that I want to do but need to do a lot of planning. From what I have learnt from various forums is that its a tough trip and unlikely that a single battery will complete it. Hmmm, challenge accepted!
Taking my fitness into consideration, I suffer from FLOB (fat lad on bike), available daylight, support crew, in case I fall off and the fact its a long way wit...
Read full post
This is a song for Carol performed by Katie Gittins, a very talented singer/song writer. The song was written to embrace the things Carol enjoyed, namely, the mountain scenery, fresh air and being immersed in the sheer beauty of nature with her family.
The song will be our theme to accompany us on our charitable endeavours. We will carry on her journey of discovery doing the same things that Car...
Read full post