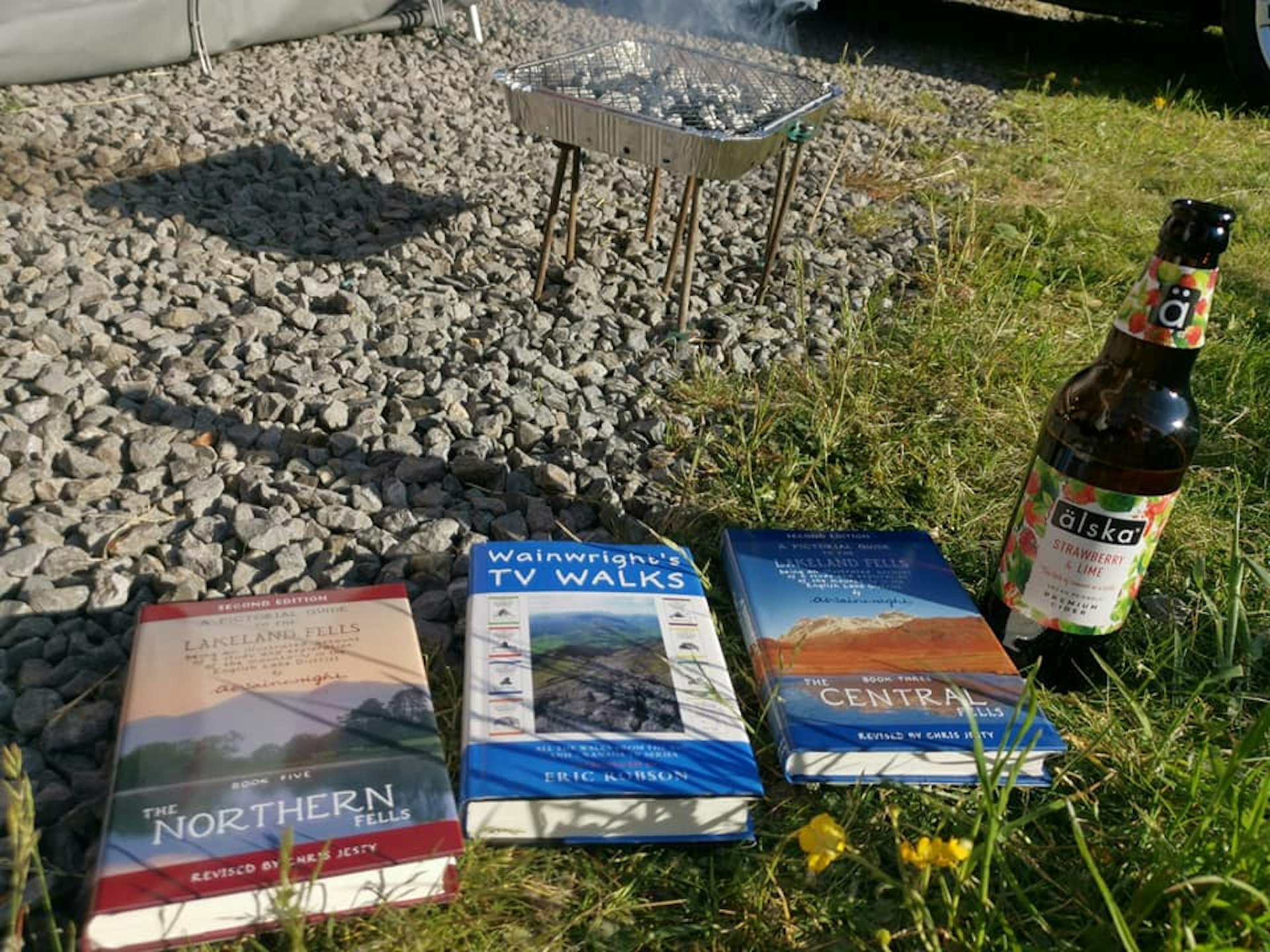 Hi everyone!
We are back in the Lake District, after a long trip up yesterday today was our first full day. It's been very emotional coming back up here, we really are missing Mum/Carol. Its hard for us all, but every road we travel and every path we walk on there is a story that Dad/Mike can tell us about their adventures up here in this beautiful part of the country. While there may be tears and sadness, there is also a strange sense of tranquility and calm around us, like a strange homecoming feeling like we are being guided here, hopefully the amazing happy lady we are doing this for is watching over us and watching our adventures, raising funds and passing on knowledge in her memory.
We took a trip to Cockermouth for a bit of shopping, headed back through Buttermere and Honister pass before getting back to Castlerigg Hall holiday park, for a BBQ and some planning.
Tomorrow we are breaking our boots in on The North Central Fells, our aim is to add Bleaberry Fell, High Seat, Raven Crag, Armboth Fell to the list of completed fells (while taking a quick detour to return to Walla Crag to see if our 1st Mica Stone is still there 6 months on since we left it there back in December last year.
We will be taking our Satmap Active 20 with us and luckily the weather will be significantly better so we can take lighter gear with us.
Its a 14 mile walk so we will be setting off early with an aim of around 10 hours to finish, allowing for food/water stops, photos, videos, and notes so we can write up an full detailed blog tomorrow evening for you all to read.
Stay tuned!
All the best
Pete
More Posts
Just a heads up, this is a expedition that I want to do but need to do a lot of planning. From what I have learnt from various forums is that its a tough trip and unlikely that a single battery will complete it. Hmmm, challenge accepted!
Taking my fitness into consideration, I suffer from FLOB (fat lad on bike), available daylight, support crew, in case I fall off and the fact its a long way wit...
Read full post
This is a song for Carol performed by Katie Gittins, a very talented singer/song writer. The song was written to embrace the things Carol enjoyed, namely, the mountain scenery, fresh air and being immersed in the sheer beauty of nature with her family.
The song will be our theme to accompany us on our charitable endeavours. We will carry on her journey of discovery doing the same things that Car...
Read full post